Balloon Garland
The balloon stylist specialises in creating customised balloon decor for both private and corporate events, above all we love being a part of all special milestones. From a balloon garland, to balloon walls, to ceiling balloons – we love creating that extra wow with balloons.
Our Services include:
Helium balloons
Confetti balloons
Jumbo balloons
Balloon walls
Gender reveal balloons
Bouquets
Garlands
Arches & Demi Arches
Balloon decor is ideal for Birthdays, Engagements, Bridal Showers, Weddings, Baby Showers, Gender Reveals, Christenings & Baptisms. What makes an amazing garland? It all comes down to the style, shape and colors. Garlands vary in style – they can be created with mini to small balloons for a mini garland, to extra large and jumbo balloons to create an extravagant balloon garland.
Quality Products
We use the best quality products to ensure our balloon garlands therefore our garlands not only look amazing but they last the distance! It's not uncommon for our balloon garlands to look just as stunning weeks (& even months) after an event!
Many people are under the impression that balloons are fragile and easily pop. Due to this reason some are detered from using balloons for their events. On the contrary our customers can rest assured that we use the best quality balloons and have a few sneaky tricks to ensure our balloons remain as pop proof as possible.
Styling balloons with tassels, florals & foliage is also an extra service we offer. The more creative we can be the better! At the same time we also cater for those who would like to keep it simple.
Attached below is image of a custom coloured hues of pink garland with florals included.
Balloon are the perfect accessory to your special event and sure to add that extra wow to your special events.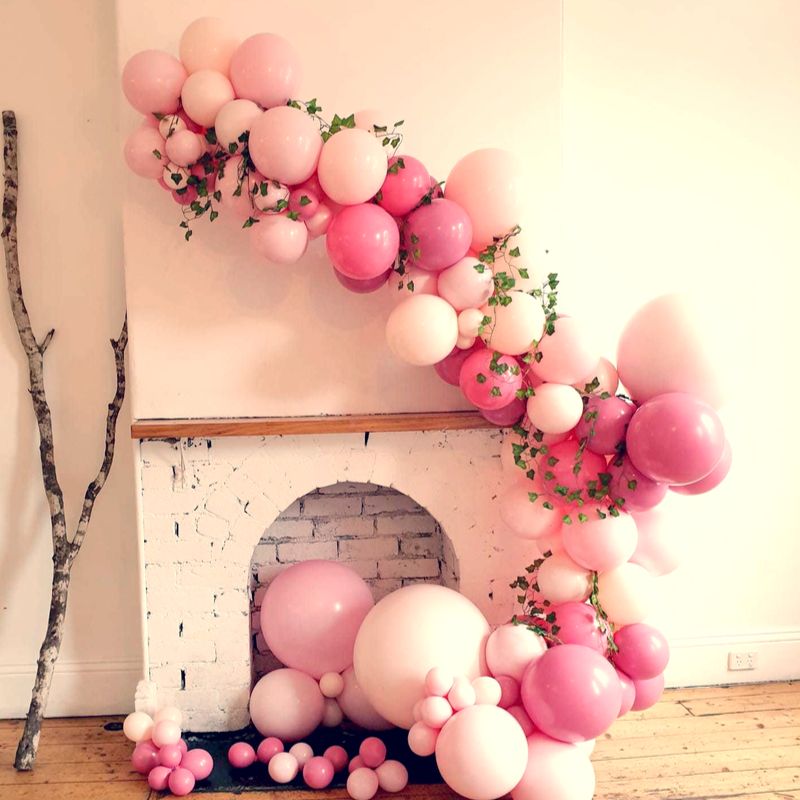 Visit our Instagram Page for our most recent balloon garlands. https://www.instagram.com/theballoonstylist.au/